They came to wreak Hell (Nesdev Compo only page) - NES rom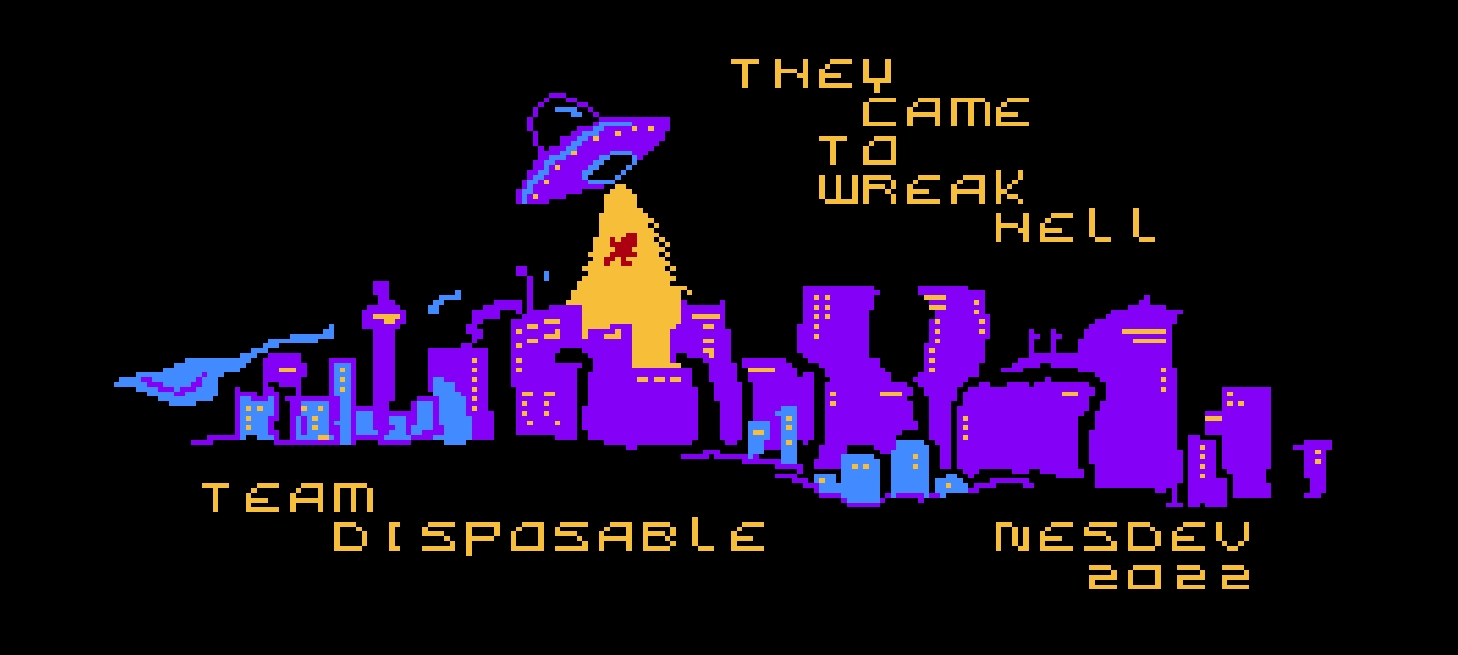 WHEN THEY CAME TO TAKE OUR PLANET, THE BLOBS WERE READY.

WERE YOU?

They came to wreak Hell is a free scrolling action shooter for the NES, Team Disposable's submission for the 2022 NESDEV compo.
Playable on a real NES or an emulator.
A NEW VERSION IS POSTED HERE:
https://team-disposable.itch.io/they-came-to-wreak-hell
IF YOU ARE NOT A NESDEV JUDGE, PLAY THAT.


This page is specifically for the Nesdev competition version of the game. A newer version can be found at the link above!

Thanks for playing!
Rest of original page below:

Note: This game has unlimited continues and you can start from any level by pressing left or right on the "continue" option in the menu to start at the level you wish.


Note 2: some images on this page from the newer non-nesdev version.

Install instructions
Download the rom and play in an NES emulator of your choice. Or, you know, on a NES.
MESEN and FCEUX are good emulators for the NES.

Download
Download
they_came_to_wreak_hell_nesdev2022_0.1.nes
64 kB